Game of Thrones: Season 2
May 2012
Zoki Phantom (Hufflepuff)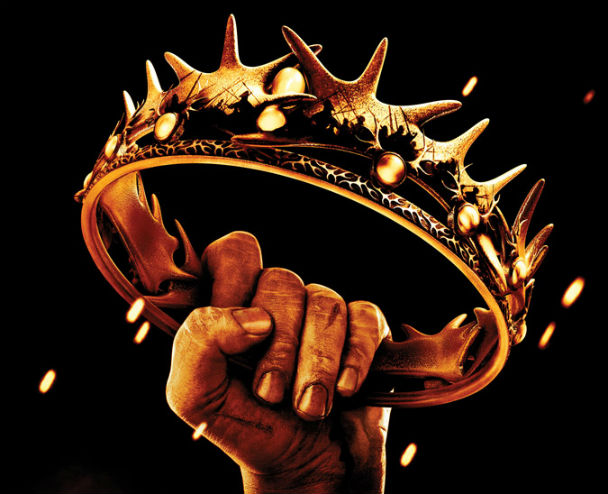 Game of Thrones runs since April 2011 as a fantasy drama adventure miniseries, following the plot from George R. R. Martin's bestselling saga A Song of Ice and Fire. The show has received so much attention and accumulated an enormous fan base in just a year that HBO actually booked it for 5 whole seasons in advance. It should be mentioned however, although the show is high fantasy it contains material of abusive, nude, and violent character and it is rated for mature audience only. Otherwise parental guidance is strongly required as certain scenes can be highly disturbing.
In the first season the producers presented us to the mythical land of Westeros and its famous Iron Throne, from where the king rules the seven kingdoms. It built up quite fast, as simply ten hours isn't enough to grasp everything one of the books has, but it was done quite skillfully and depicted the conflict among the kingdoms very well. From the Stark family in the North to the Lannister family in the South, we got to see a handful of twists, betrayals, murders, corruption, action sets, and pure drama among all characters, different blood or their own.
It feels like many dark nights filled terrors have passed since we started the long awaiting of winter, and though winter is at the doorstep, it's still not there yet. But that is still following the books, as winter comes in the third book meaning we probably will have to wait another year for that. Yet even if you've read and enjoyed the books, don't think the show will be boring to you – it is a masterpiece of an adaptation in the first place and it has some significant changes from the book's plotline. Maybe not some crucial ones, but as Season 2 goes on it seems that the producers have spiced up each episode with more and more new scenes that definitely weren't in the books.
Five kings proclaim themselves rightful heirs of the Iron Throne, yet only one can have it – who will it be? The odds may lean toward Stannis Baratheon (Stephen Dillane) as Shadowbinder Melisandre (Carice van Houten) becomes his personal adviser, but Joffrey Baratheon (Jack Gleeson) from the Lannister bloodline seems to have the territory advantage. Let us not forget Robb Stark (Richard Madden) who fights for the honor of his father Eddard Stark (Sean Bean) and has the support of all Northerns. And while the seven kingdoms are in chaos, Khaleesi Daenerys Targaryen (Emilia Clarke) is preparing her dragons to burn down everything that comes in her way, so she can take what is rightfully hers.
In the land of Westeros it's every man for himself, and you cannot trust anyone, although some learn that lesson the hard way. But one also cannot win a war on their own, so our main heroes end up desperately trying to save their lives. Oh and what heroes are those – you should know that the series are completely merciless and no character is safe, regardless if they are a simple servant or a royal king. Last year everyone was shocked when Joffrey went "Off with his head!" on Eddard and the Queen regent Cersei (Lena Headey) did nothing to stop it, but this year it seems like everyone just swings their swords at whomever they reach first. We've moved way beyond shock and reached a point where each episode leaves us mind-blown by the time it ends.
But alas, we've passed the state where those who haven't read the books feel overwhelmed by the new characters and their faith; things are going quite smoother by now. Even the introduction to dark magic and wildlings doesn't come as a huge surprise, especially after seeing Daenerys' dragons at the finale of the first season.
Game of Thrones definitely gets better as it goes, so if you've already watched the first season – don't give up there! If you haven't started watching yet, you might want to consider reading the books first, it will help you get into the show faster and you won't feel lost with the plot. Not that one should, seeing how magnificently the producers are portraying everything, but it never hurts to be ahead of things.