Sweetly by Jackson Pearce
October 2012
Prof. Jenna Hathaway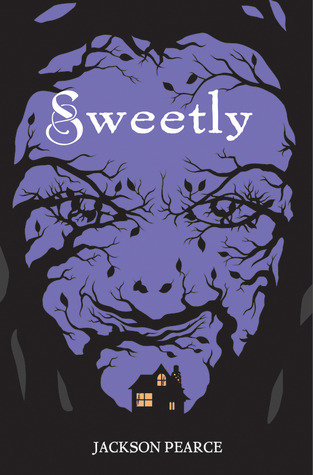 So I once made a review of Sisters Red, which is the first book in Jackson Pearce's fairy-tale retelling series. The second one, Sweetly, came out next and I devoured that one pretty quickly too. This time it's a retelling of the story of Hansel and Gretel. Only in this version, they are called Ansel and Gretchen. The two siblings used to be three, but Gretchen's twin sister was taken in the forest when they were little, by a witch. At least that's what the kids remembered, even though their parents obviously didn't believe them. As the surviving children grew up, their parents died and they ended up in the care of a stepmother who turned out to be evil enough to kick them out once they were eighteen. So they left with very few money and items and ended up in a small town where they eventually made a new home in what could only be described as a candy shop.
Not everything was as it seemed, that much was clear. Even though Sophia, the only inhabitant in this house, was not only beautiful but also really kind, she had secrets. And some people called her a witch. Could she have some kind of tie to the kids' past? Does she actually have something to do with Gretchen's twin's disappearance? These were the questions that kept plaguing me as I read on and on, unable to stop before I discovered the answer to the mystery. Although I did eventually figure it out before the actual revelation, there were other surprises that I didn't expect. As a whole, Sisters Red was a more gripping read, but Sweetly was very enjoyable too. I found it easy to read yet hard to put down, and of course I really enjoyed the whole fairy tale atmosphere. If anything, all the descriptions about chocolates and sweet things should be enough to make your mouth water (the title doesn't lie!)
Next book that comes out has to do with The Little Mermaid, which I personally think is going to be the most exciting (hopefully) because it's finally one that deals with a 'princess' theme. If you like fairy tales and modern retellings, these series of books are definitely recommended. Sure, they can get pretty contrived at times, but then again, aren't all fairy tales? That's what I like about these books; they almost have the same flaws and trappings of a more olden day fairy tales… which keeps it true to its roots.