Hollywood Highlight: Cary Grant
October 2013
Prof. Cassandra Lobiesk
I meant to write about romantic comedies in general, until I realized that I spent most of these past few weeks watching old Hollywood classics. Namely ones that star a particular cast of actors. Namely one named Cary Grant. So I thought to myself, why not write an homage to old Hollywood's awesome actors?
"Everyone wants to be Cary Grant. Even I want to be Cary Grant."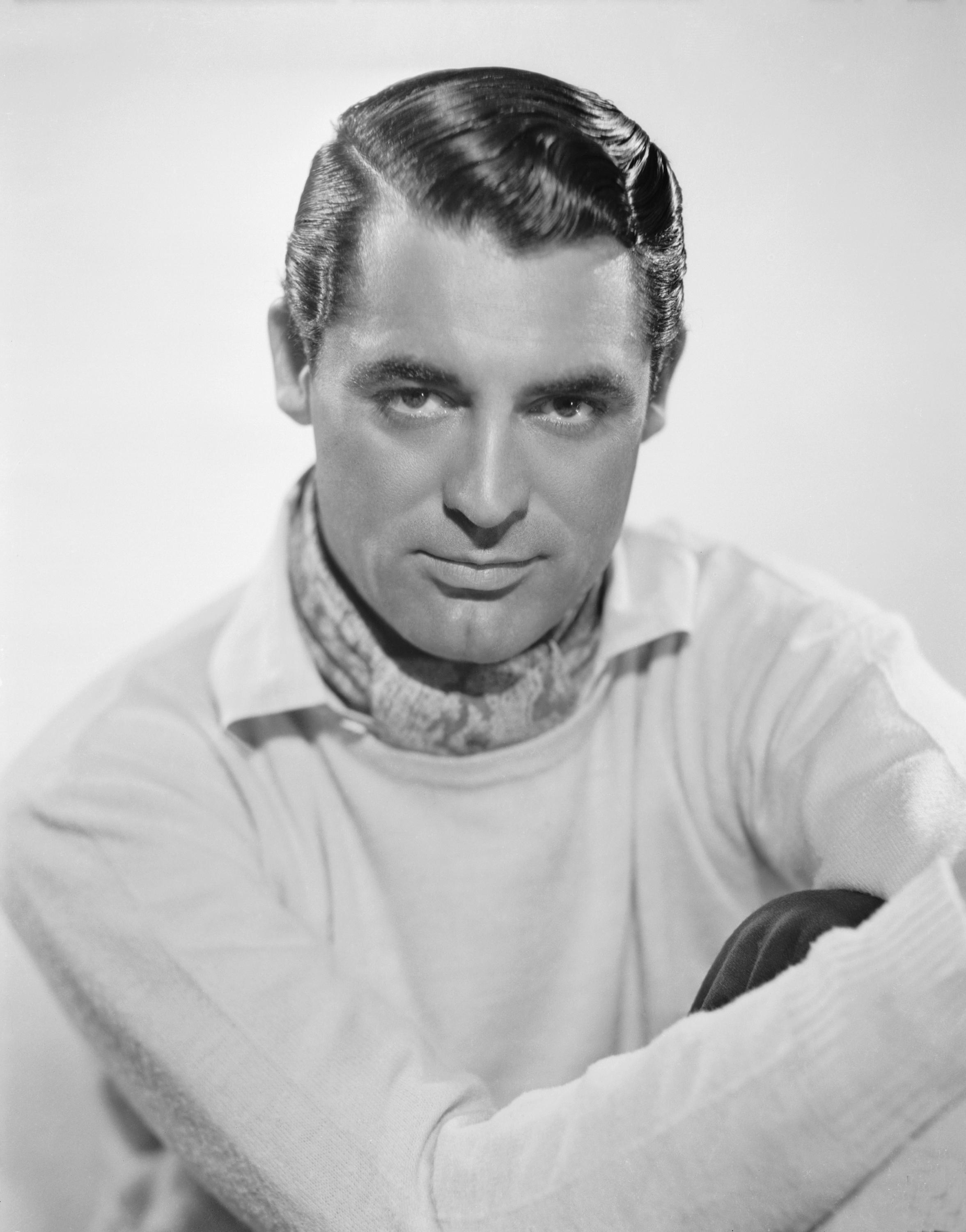 Born Archibald Alexander Leach, Grant began his acting history through a slightly unique route. Abandoned by his father at 10 and expelled from his Bristol grammar school at 14, Grant didn't exactly have a happy childhood. This was probably why, when given the chance, he ran away from his British home, joined a circus stage troupe, and stayed in the United States plying his circus skills up until he found his perfect niche: acting. By 1942, Grant became naturalized as a U.S. citizen, and had since changed his name from Archibald Leach to Cary Grant.
For those who've seen the famous black and white profiles of a young Cary Grant, it is easy to understand why Hollywood--and the cinema audience--practically loved him. He was the epitome of that elegant gentleman, a leading man everyone wanted to co-star with. He was fit, dashing, and handsome. He knew when to make the audience smile and laugh and when to have them swooning on romantic interludes. He delivered fast-paced dialog like it was second nature to him, and was no stranger to on-the-spot adlibbing. Mae West saw these qualities on a 30-year-old Grant and practically boosted his star reputation when she casted him in She Done Him Wrong (1933) and I'm No Angel (1933), both successes of the time. While this didn't necessarily put him immediately as an A-list actor (he did have a few flops between 1933 up until 1937), he eventually caught his big break in The Awful Truth (1937).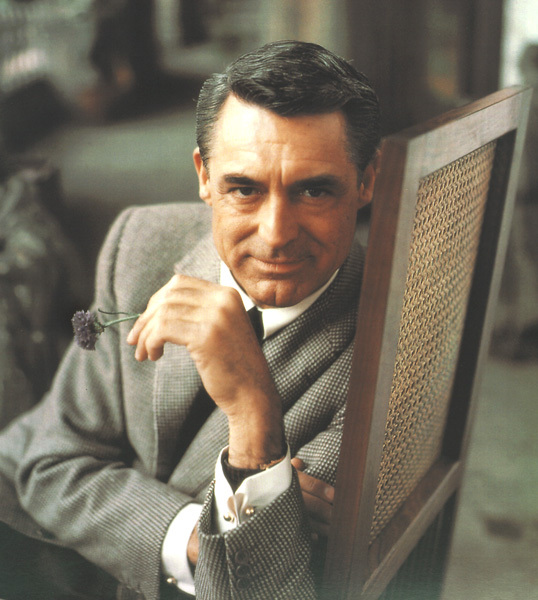 From there, Grant became a household name. Women wanted him as their ideal husband (though frankly, his personal love life was a bit of a mess); men wanted to be him. His co-actresses--including screen legends Katharine Hepburn, Grace Kelly, and Audrey Hepburn--gave stellar praises about him. His directors often sought him out as one of their top-billed actors; heck, even Alfred Hitchcock had been famous for acknowledging Grant as "the only actor I ever loved in my whole life." Grant had such a prolific presence in film that one actress even likened him to an immortal deity. He was practically golden Hollywood's Morgan Freeman (yes, I went there).
Grant's acting career spanned 34 years, where he starred in over 70 films and numerous theatrical plays. He has never won an Oscar for any of the acting roles, though an honorary Academy Award was eventually given for his mastery in the silver screen.
I haven't seen every single Cary Grant movie out there (mostly because old classics are difficult to come by), but I have seen enough to be able to pick favorites. Recently, I re-watched old loves and a few others I hadn't seen yet, some of which are quickly being added to my favorites. That being said, I've included brief mentions of my favorite Cary Grant films:
The Philadelphia Story (1940)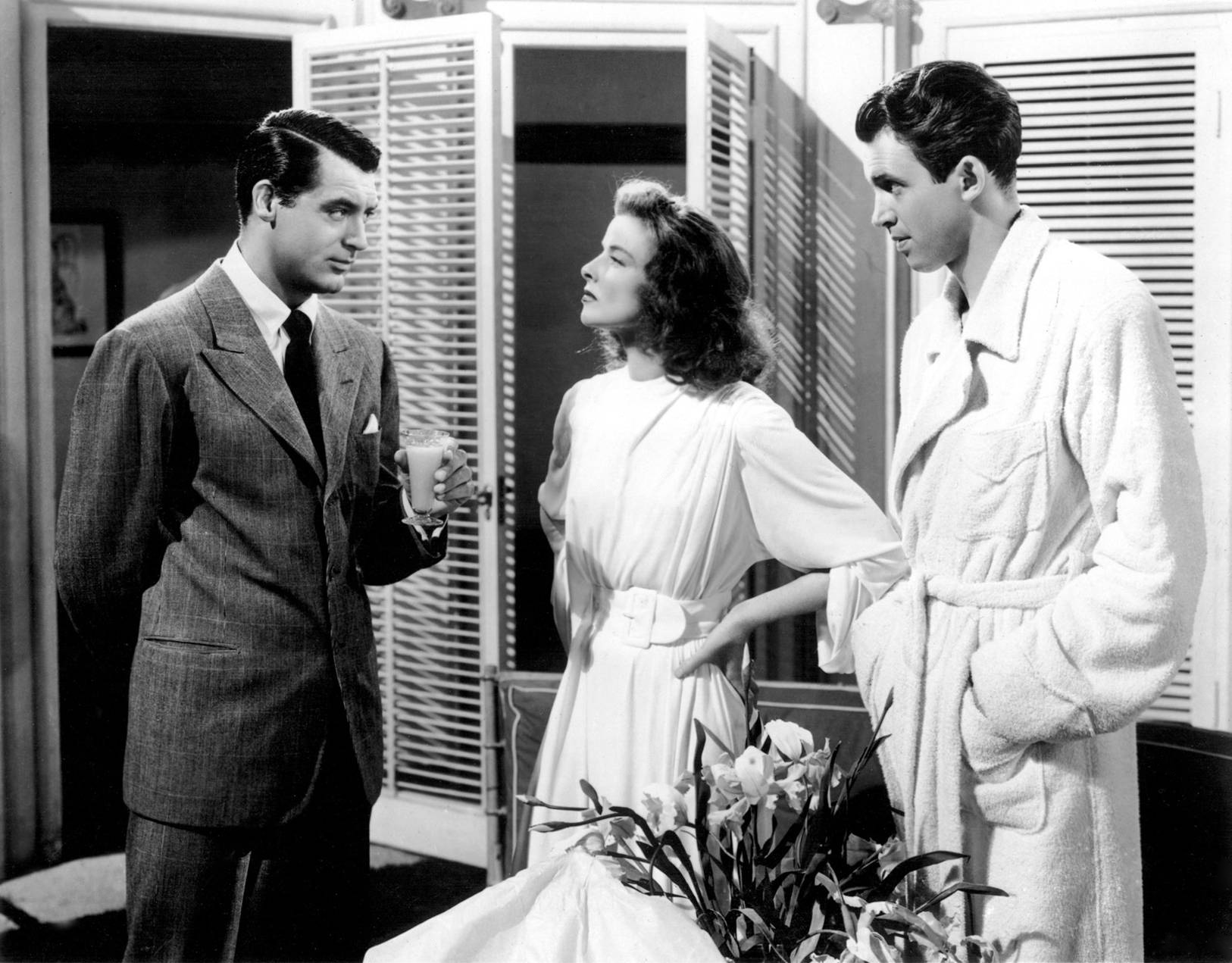 A love quartet where two of the leading men include Cary Grant and James Stewart? And starring Katharine Hepburn? Yes, please! Grant plays billionaire C.K. Dexter Haven, Tracy Lord's (Katharine Hepburn) ex-husband--who is, understandably enough, still hung over the beautiful red-head. It is an interesting role for Grant, because it is not normally a role he has played since his stardom. It's hard to pinpoint a favorite scene with Dexter, because frankly, I loved every one of them.
His Girl Friday (1940)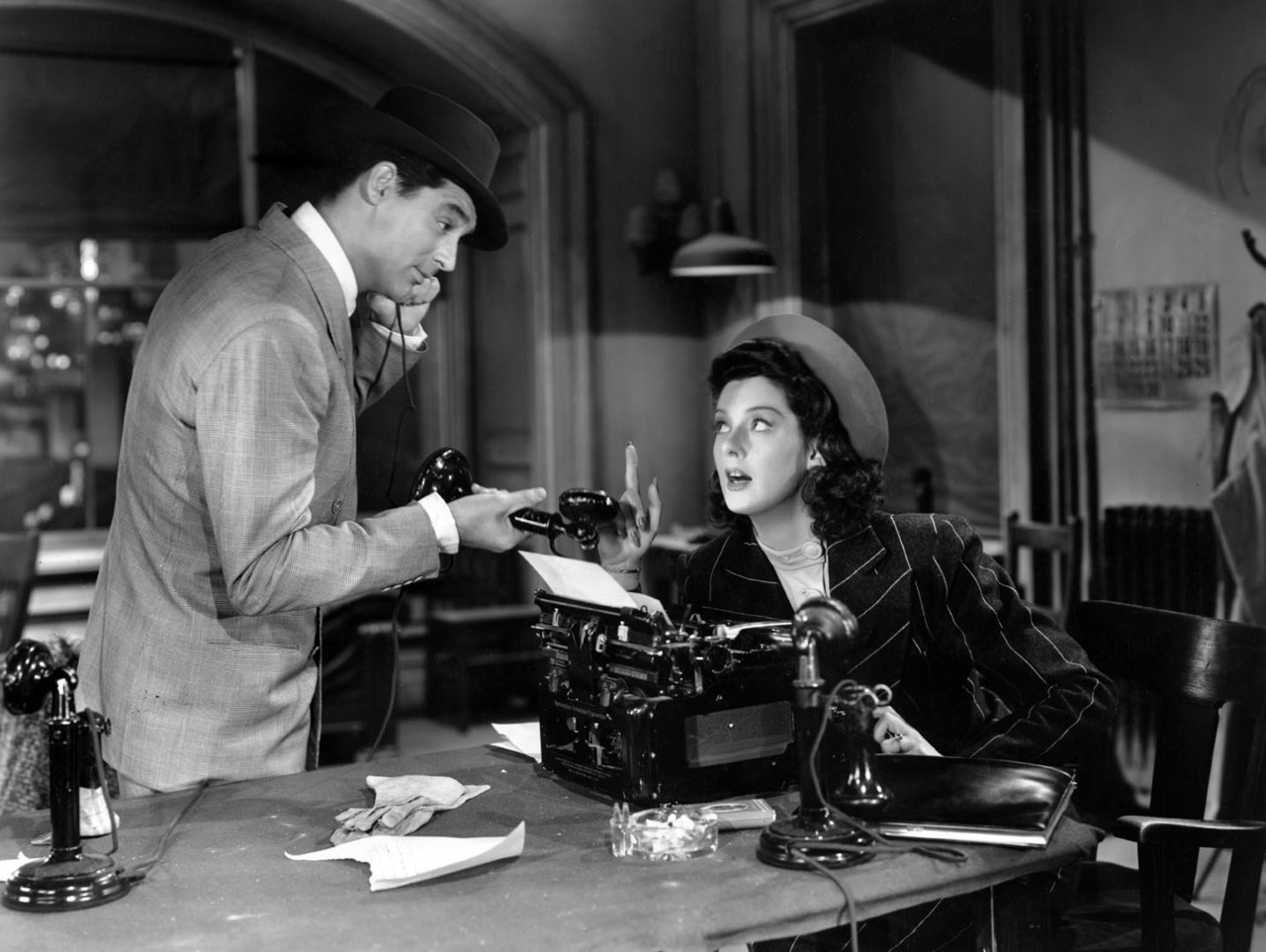 This is by far one of my favorite Grant movies hands down. I think His Girl Friday holds a dear place in my heart due to its fast-paced dialog (a Howard Hawks signature), its newsroom setting, the humorous characters, and, of course, editor-in-chief Walter Burns. It's hard to get away from him in the end, and I applaud Hildy Johnson (Rosalind Russell) for even trying. But we all know how this screwball comedy was going to end up...
Arsenic and Old Lace (1944)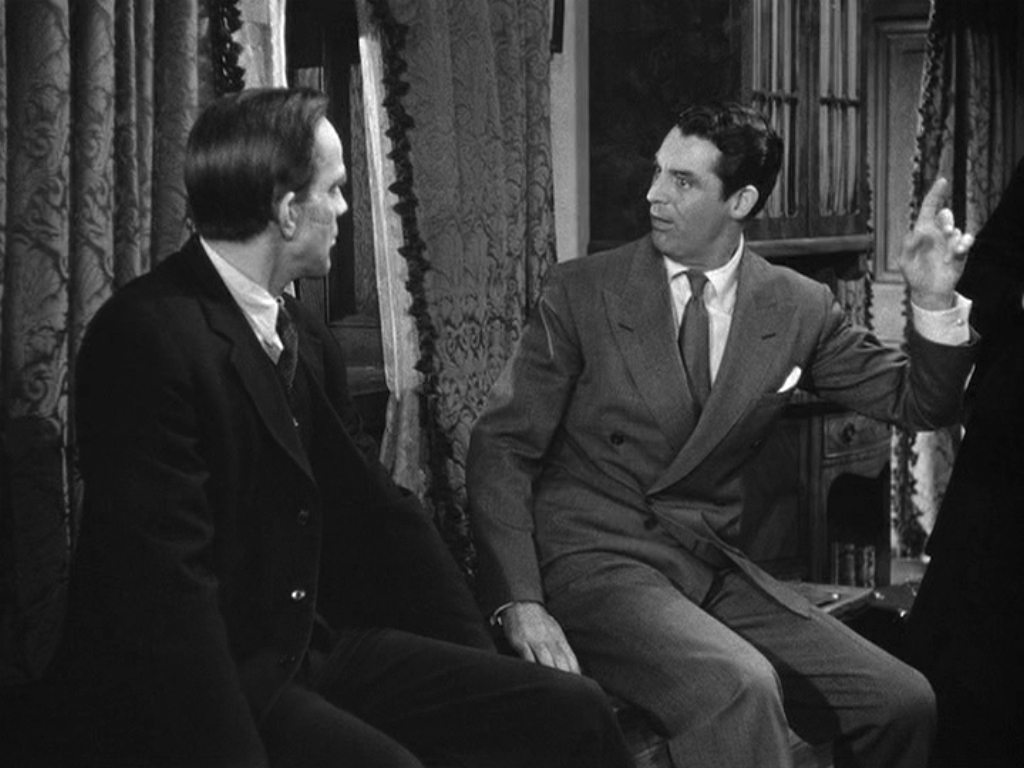 In an interview, Grant mentioned that his role as proclaimed bachelor-turned-married man Mortimer Brewster was his least favorite, because it had been over the top and utterly silly. I think, however, this over the top insanity was pretty much a welcome addition to this morbid comedy about old ladies and their playtime with arsenic.
To Catch a Thief (1955)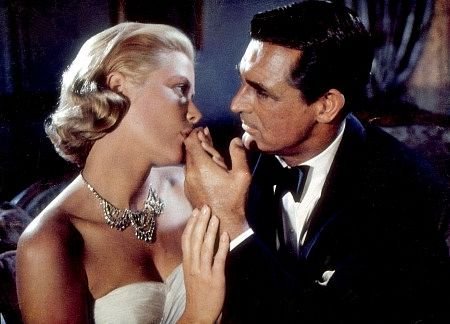 Another personal favorite! With Grace Kelly starring as the leading lady and Alfred Hitchcock directing the helm, To Catch a Thief was definitely put in good hands. Here, Grant plays John Robie, "The Cat," an ex-thief who clearly has a way of robbing jewelry as well as hearts. Framed for a number of copycat murders, John has to find the thief before his reputation lands him in the slammer--and before he loses the love of beautiful Francie (Kelly).
An Affair to Remember (1957)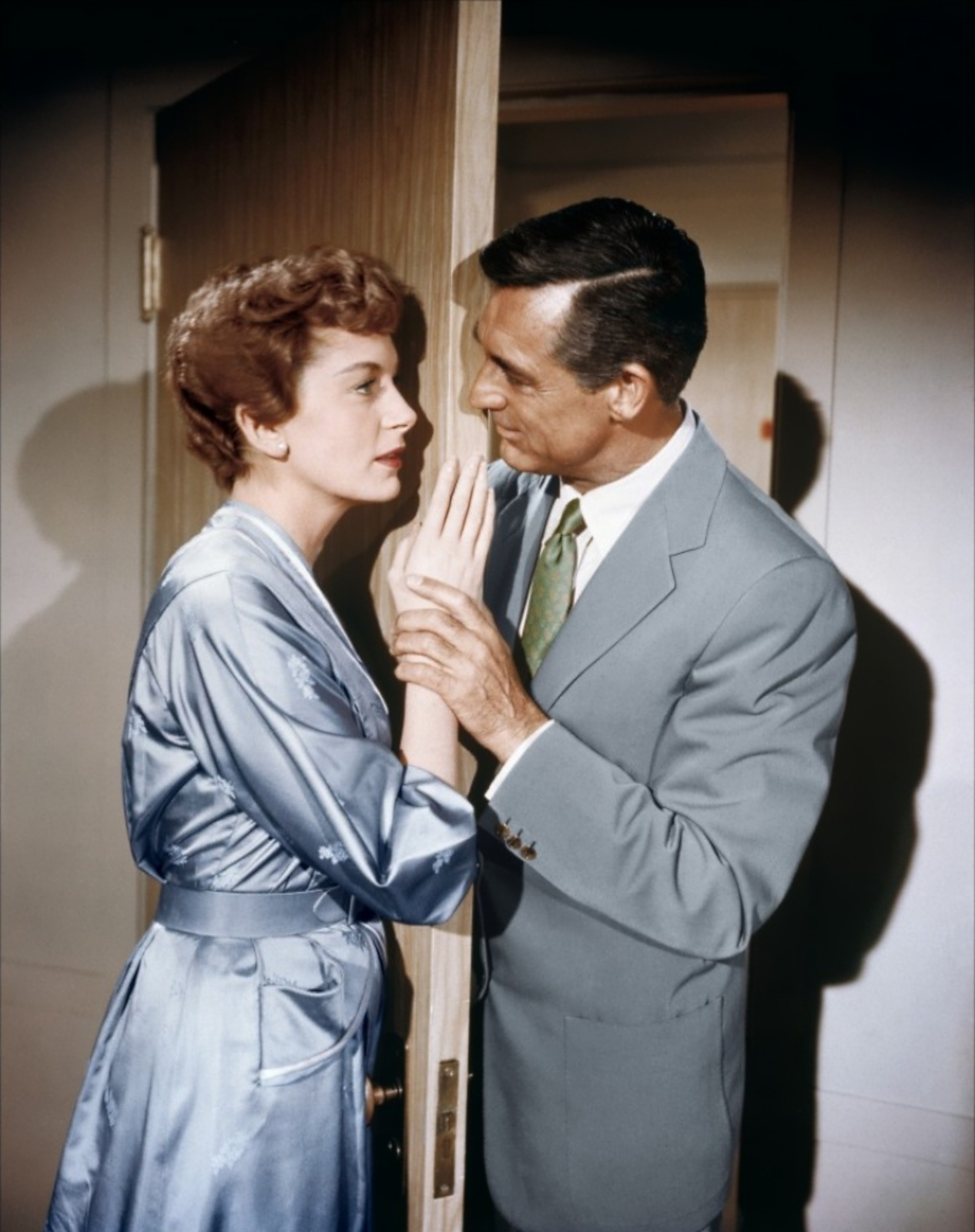 The opening song pretty much sums up the film: "Our love affair is a wondrous thing that we'll rejoice in remembering." Grant takes on the role of playboy Nickie Ferrante on his way to marrying his fiancé. However, after a serendipitous meeting with Terry McKay (Deborah Kerr) on the SS Constitution, things get heated up, and the two start a memorable affair. This was lighthearted, adorable, tragic, sad, and heartwarming, and I expect anyone watching this to sniff, if not cry, at the end of the film.
References:
http://en.wikipedia.org/wiki/Cary_Grant
Aforementioned films and featurettes