The Vow
March 2012
Lisette Westerveldt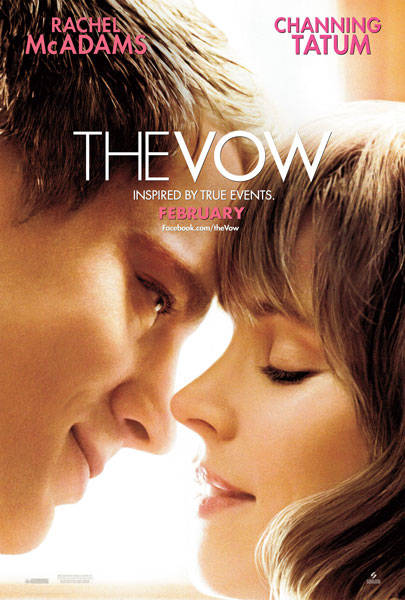 What do you get when you mix Rachel McAdams, a case of memory loss, and all the makings of a heart-wrenching love story? No, it's not The Notebook, but rather, The Vow, a film about true love and what it takes to fall in love all over again.
Channing Tatum plays Leo, a record label owner, and McAdams stars as his wife Paige, an aspiring artist. The two are a happily married, young couple living in Chicago. This all changes, however, when they get into a car accident and Paige falls into a coma. Though Paige does eventually wakes up, she ends up losing her memory of the past five years. She's forgotten all about dropping out of law school and deciding to become an artist, she doesn't recall why she estranged herself from her parents, and most importantly, she doesn't remember her loving husband Leo. At all.
From thereon, the film lapses into the struggles the couple face as they try to make their marriage work. These troubles are compounded when Leo, who becomes determined to win back his wife, finds it increasingly difficult to connect with Paige, who wants nothing more than to return to the life she remembers.
Don't be fooled; though The Vow may appear to be your typical, cookie-cutter sappy chick flick, rest assured, it is not. Touching and poignant, The Vow is sweet and simple, full of deliciously and awkwardly funny scenes between the two protagonists and enough melodramatics to make your hearts twist.
Indeed, while The Vow does lack the fire and passion of films like The Notebook, it still manages to achieve a level sentimentality that most modern-day chick flicks lack. All in all, it was a solid movie.