Dragon and Unicorn: An Advice Column
October 2015
Prof. Kyrie Adderholt and Prof. Silmarien Szilagyi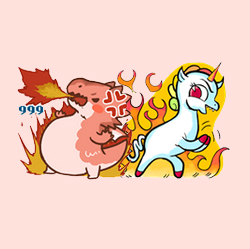 Dear Dragon and Unicorn,

I keep trying to do my O.W.L.s, but every time I go to work on them, I start thinking about puppies and then I watch puppy videos for the rest of the day and forget to finish the O.W.L. This problem has been going on for over two years and if I can't solve it, I'll never be able to pass my owls and graduate. Please help!!

Sincerely,
Puppies > Owls

Dear Puppies > Owls,
Well, you're in luck (or not), because there's a brand new HOL rule (just instated by moi) that if you don't pass your OWLs, you can't watch puppy videos. Or kitty videos, for all you cat people out there. Or videos of frolicking foals, for the horse lovers among us. Point is, buckle down and write your OWLs; the puppies will still be there afterwards. Unless you don't complete your OWLs, that is...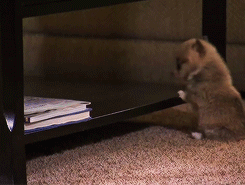 Best of luck to you, Puppies > Owls.
Sincerely,
Unicorn

Dear Puppies > Owls,
If you are a Ravenclaw, you are in luck! Now for every OWL you earn, Ravenclaw will get a house puppy. Just YOU alone have the chance to get 12 puppies for Ravenclaw tower! Our Head Prefects will be happy to look after them.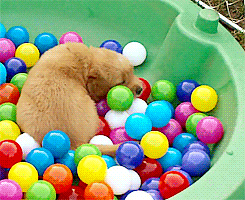 Sincerely,
Dragon now watching puppy videos
P.S. We also need to get a ball pit...
---
Dear Dragon and Unicorn,
I have this friend and she is a silly person and SHE says that wolves are more attractive if they are werewolves instead of shapeshifters. Is she (possibly) correct?
-Not From Moi

Dear Not From Moi,
She is most certainly not correct. We all remember Remus Lupin's werewolf form in the films, do we not?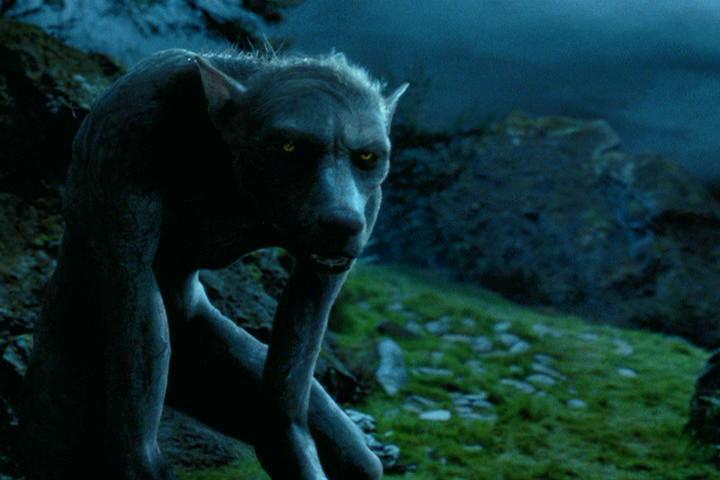 There's something...tortured in a werewolf's expression, possibly because the transformation is forced, instead of voluntary, like a shapeshifter's. There's also something vaguely humanoid about them, which, in my opinion, detracts from their lupineness. Plus, they look much angrier and more rabid than shapeshifting wolves do, so, no, your friend is wrong.
*tuts* There's no accounting for taste.
Sincerely,
Unicorn

Dear Not From Moi,
Ugh, really? Do we need to discuss the attractiveness of wolves? As a person who burns in direct sunlight (Comment from Unicorn: You're only in direct sunlight?), I have to say that vampires are where it's at with their whiteness and, if it floats your boat, glittering. So, you are both wrong and vampires are more attractive. (Comment from Unicorn: You're just saying that because Hiddles played a vamp.)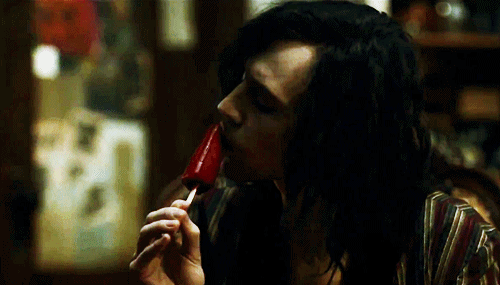 Sincerely,
Dragon who burns in the sun (Comment from Unicorn: Unicorn burns in the sun, too. She is, after all, snow-white.)
---
Dear Dragon and Unicorn,
I hate unanswered questions in movies, and there was this really important question that Mr. Weasley posed to Harry in The Chamber of Secrets. And that is "What is the function of a rubber duck?" The movie was all well and good, but nobody ever answered it, and it's driving me crazy!
I don't think I could handle the world if I never get an answer to this question. Please tell me, what is the function of a rubber duck?!

-Quackers
Dear Quackers,
I was tempted to answer with something decidedly un-PG, but I restrained myself. Congratulate me. Dragon right now.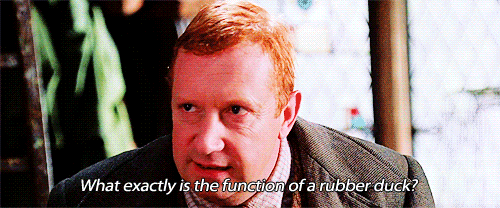 The function of a rubber duck is to provide muggle youngsters with a companion during bath time. Now, of course, any sort of waterproof toy would do the job admirably, but all muggle babies and children are familiar with ducks and that they like water, so a duck was the logical choice.
Alternatively, the rubber duck is actually an alien species in disguise as something that humans view as innocuous and natural (duh, ducks like water), in order to conduct research on us. But this is a highly controversial view.
I hope I've sated your curiosity!
Sincerely, Unicorn
P.S. On the off-chance that the second theory is actually correct, please destroy all memory of this message. I'd rather not have aliens-disguised-as-rubber-ducks come after me because I exposed their secret. Thank you.

Dear Quackers,
Unicorn already covered the two leading schools of thought on rubber duck usage (and one that we should not get into). There are, however, many other uses for rubber ducks! I have included my personal top seven below (Comment from Unicorn: Seven, really? You're just trying to outdo me now.):
During Quidditch, enchant one to fly around the pitch. Seekers are very easily distracted by anything shiny and if they see the yellow of the duck, they will follow it. It's a great way to help out your team's seeker and make the other one look a bit silly when they catch a rubber duck.
Install a listening device in them and put them in the prefects living quarters so you can know what they are up to at all times. I would never do this of course...and if I did, I would make sure that the Headmaster had one too, which of course he doesn't because I gave him a rubber chicken....
Rubber ducks are also perfect to throw at people. You can throw them pretty hard and hit them in the head and who is going to complain because saying "Headmaster, Prof. Adderholt hit me in the head with a rubber duck!" is just a bit ridiculous.
They make a fantastic prank gift. I once gave Prof. Lobiesk a rubber duck that said "I quack at the close." She didn't leave her office for two months because she was afraid she'd miss the quack.
As a Ravenclaw, I feel like it is partially our duty to keep the other houses on their toes mentally. I plan to one day chance all eagles, whether they are printed, sewn into something or statues, into rubber ducks and then tell all of Ravenclaw to pretend like they don't see it when the other houses question it. Because I'm a dragon and I can.
They are also great for guarding people/things. I cannot tell you the number of times certain Ravenclaws try to sneak out of the tower in the middle of the night. Most Ravenclaws do not realize that Unicorn and I now have a silent army of rubber ducks that come out at night and cover all of the floors so if someone tries to leave, the army will charge at them and push them back into bed. (Comment from Unicorn: They're invisible, too, so hah!)
For the Charms OWL exam, I plan to place a rubber duck on the desk of every student and then just go sit down at my desk. I won't give them any instructions before telling them to begin. I just want to see what would happen.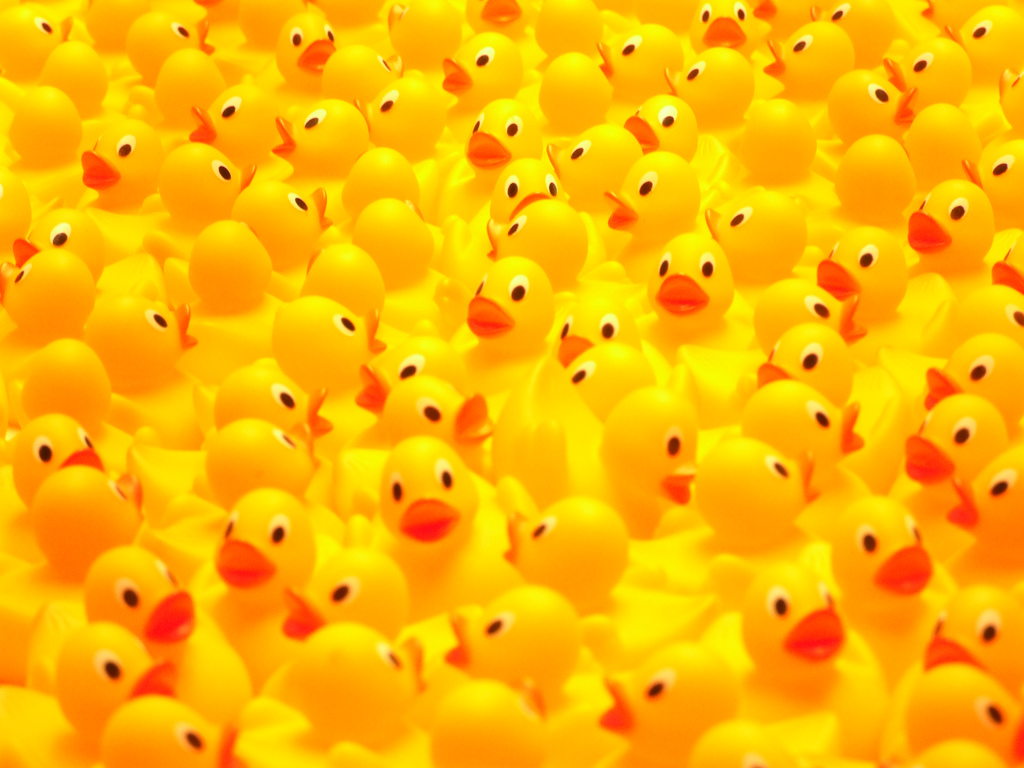 Sincerely,
Dragon with too much time on her hands
---
Dear Dragon and Unicorn,

Who do you think plays Sherlock Holmes the best? Robert Downey, Jr. or Benedict Cumberbatch?

-Scared Ickle Firstie

Dear Scared Ickle Firstie,
Sherlock Holmes himself says it best: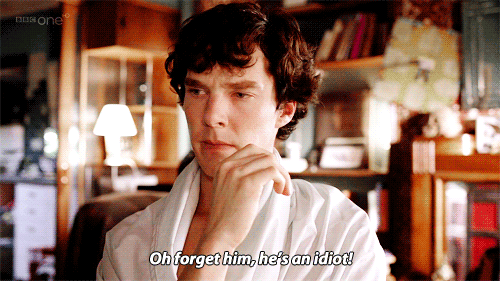 Sincerely,
Unicorn

P.S. Dragon will most assuredly agree.
Dear Scared Ickle Firstie,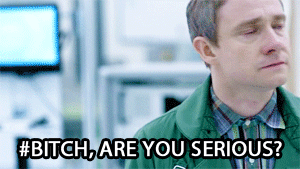 SERIOUSLY? Does it even need to be asked?!
Unicorn is wise and if you disagree: