Where Oscar-nominated movie predictions take over
February 2013
Prof. Cassandra Lobiesk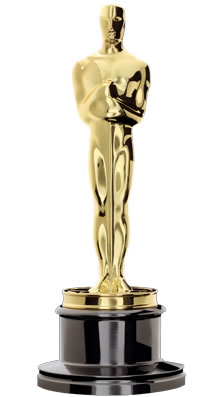 For the past few years now, I've been determined in watching as many of the movies that were nominated for the Academy Awards within the months of January and February. While I don't really follow the other awards shows (maybe except this year's Golden Globes, which, to be honest, I only watched because of Tina Fey and Amy Poehler), the Academy Awards is, for some reason, something I like paying attention to.
So after a bit of effort in coordinating viewing times with a fellow HOLer, as well as procuring the movies to watch, I embarked on a ritual I have had since, oh, I don't know, a couple of years ago. And, on that note, I'm here to do some predictions!
For those unfamiliar with the Academy Awards (or The Oscars), this is an occasion where people are acknowledged for achievements in cinema. The prize is usually a golden Oscar statuette, though being Oscar-nominated or Oscar-winning gets to be a prestige added to the film (which pretty much gives more credibility to those in the industry). That said, the Oscars gets a lot of coverage, what with predictions and discussions over those who have been nominated, those who should win, and those who were snubbed. There are a number of categories, including best picture, best screenplay, best actor and actress.
Now that that's explained, the format for the rest of the column will be my personal picks (done through what I've watched and compared), and not necessarily the absolute winners of the year. For a full, comprehensive list of the nominees, visiting the Oscars page might work.**
Best Picture - Django Unchained (preference), Lincoln (prediction)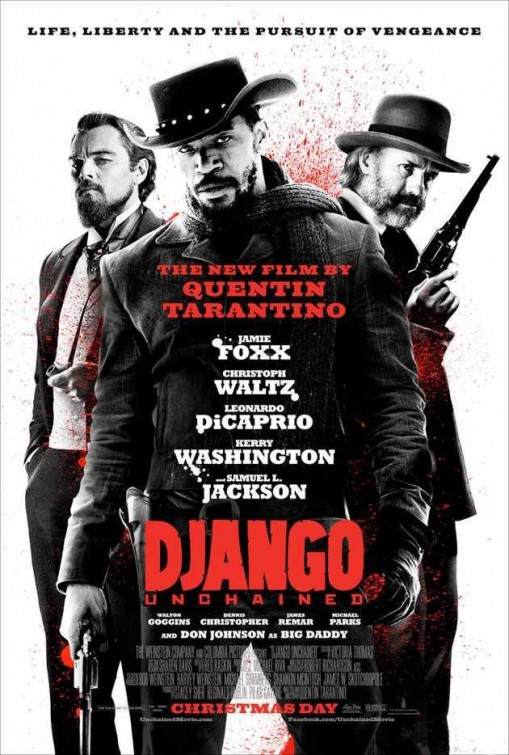 Alright, Best Picture is usually a toss-up, considering. Of the nine nominated, three of them are "yay America" films, one of which will most likely win. Les Miserables took the Best Picture for Golden Globes, but my preference would have to go to Django Unchained. If I had to pick out of the three "yay America" films, however, I would go with Lincoln.
Best Actor (Lead Role) - Daniel Day-Lewis, Lincoln (preference and prediction)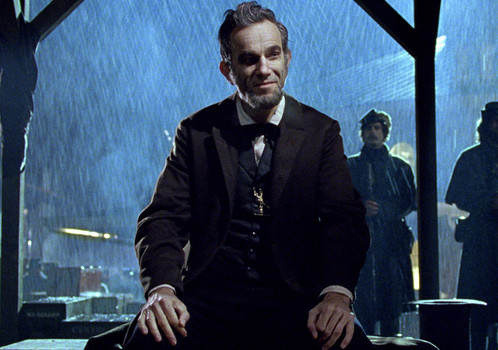 The Golden Globes actually honored Hugh Jackman with his role as Jean Val Jean, a slave turned mayor turned outcast of post-Revolution France. But compare that to lawyer turned president turned emancipator of slaves. Sorry, Hugh Jackman, but there is no competition here. Daniel Day-Lewis as Abraham Lincoln was absolutely fantastic. But then again, Daniel Day-Lewis usually does no wrong.
Best Actress (Lead Role) - Jennifer Lawrence, Silver Linings Playbook (preference and prediction)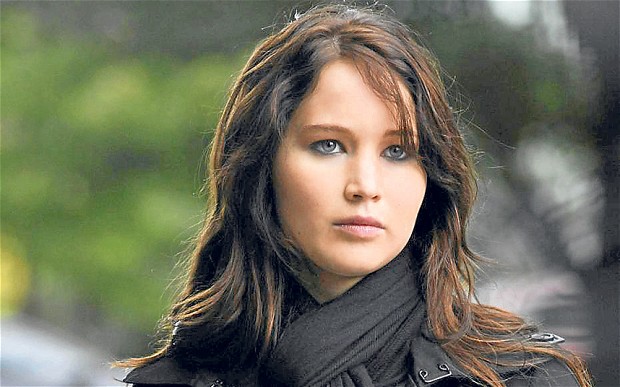 Jessica Chastein seems to be one of the more likely candidates to win the Academy Award (again, this having to do with her being in a "yay America" movie), but Jennifer Lawrence's performance in Silver Linings Playbook was--to risk sounding cliché--quirky. It's no wonder she's a popular actress, as she's done both YA-film roles (Katniss Everdeen, anyone?) and independent movie roles (remember her nomination in Winter's Bone?).
Best Actor (Supporting Role) - Christoph Waltz, Django Unchained (preference and prediction)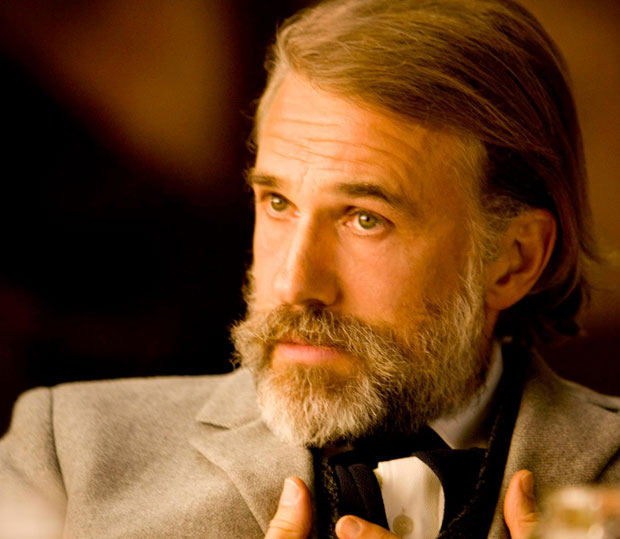 Make no mistake, Christoph Waltz has been acting for years. But it was Quentin Tarantino who put him on the American map. This Austrian rightly earned an Academy Award for his chillingly amazing performance as SS "Jew Hunter" Hans Landa in Inglorious Basterds. And once again, he charmed the world by being Dr. King Schultz, a German dentist turned bounty hunter in Django Unchained. No competition whatsoever. Cristoph Waltz, I bow down to your amazingness.
Best Actress (Supporting Role) - Anne Hathaway, Les Miserables (preference and prediction)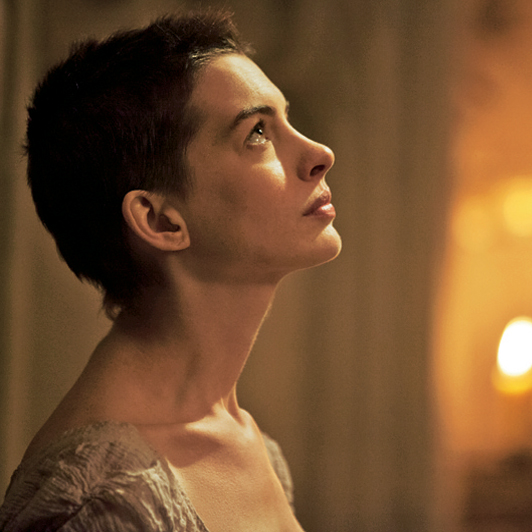 Alright, I was actually not a big fan of the film per se, though it was a huge production and had quite a bit of hullabaloo within the critics' circle. But there were two standout performances in the film: Samantha Barks as tragic Eponine, and Anne Hathaway as even-more-tragic Fantine. The fact that Anne lost a lot of weight and hair, has the pipes to belt out "I Dreamed a Dream" and can make people cry with her close-up (which was all in one take, by the way) in the role kind of makes her Oscar-worthy in my book.
Best Animated Feature - Brave (preference and prediction)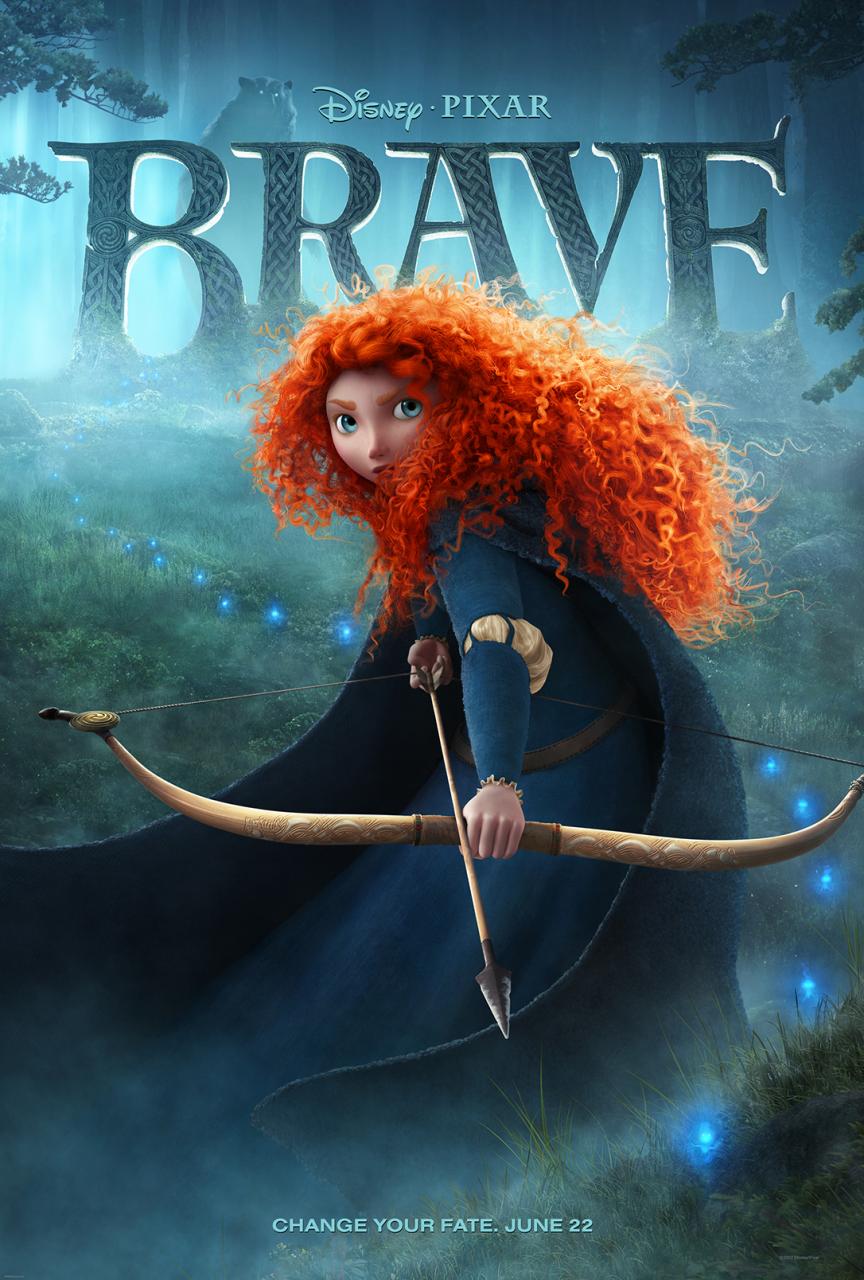 Pixar, Pixar, Pixar! I swear, the Academy made this entire category just to give Pixar their yearly award. But honestly, Brave was done so well, I'm not even sure what other animated film can compare to it. Alright, so many critics have panned this film as not-as-innovative and too "Disney princess", but I say tosh to all of them. Brave had fabulous characters, fantastic scenery, and a beautiful story within a wonderful, Celtic setting. But hey, this is me being biased, 'cause clearly I love the folkloric theme that went with the film.
Best Cinematography, Film Editing, and Directing - Claudio Miranda, Tim Squyres, and Ang Lee, Life of Pi (preference and prediction)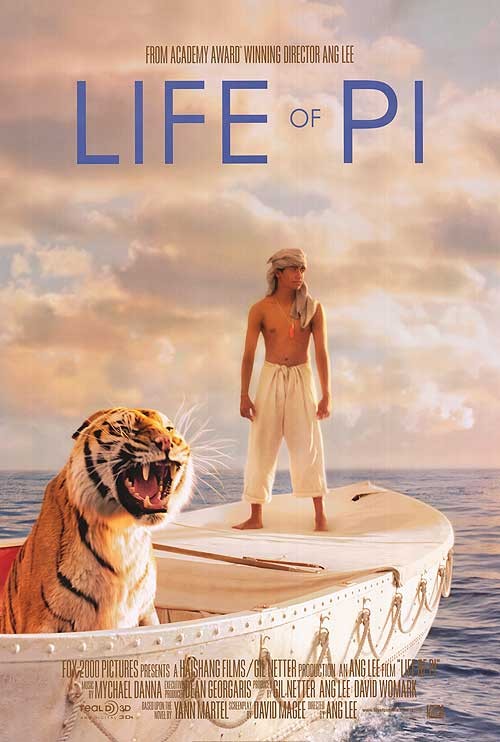 This movie was beautiful. I've never actually read the novel that this film was based on, but there was a lot of speculation in the past about how anyone could manage to make this film look, well, "filmable". That said, whatever Tim Squyres, Claudio Miranda, and Ang Lee did, it worked, because the scenes were absolutely breathtaking. No joke. I love Richard Parker.
Best Production Design, Costume Design, and Original Score - Jacqueline Durran, Dario Marianelli, Anna Karenina (preference and prediction), Les Miserables (prediction in Production Design)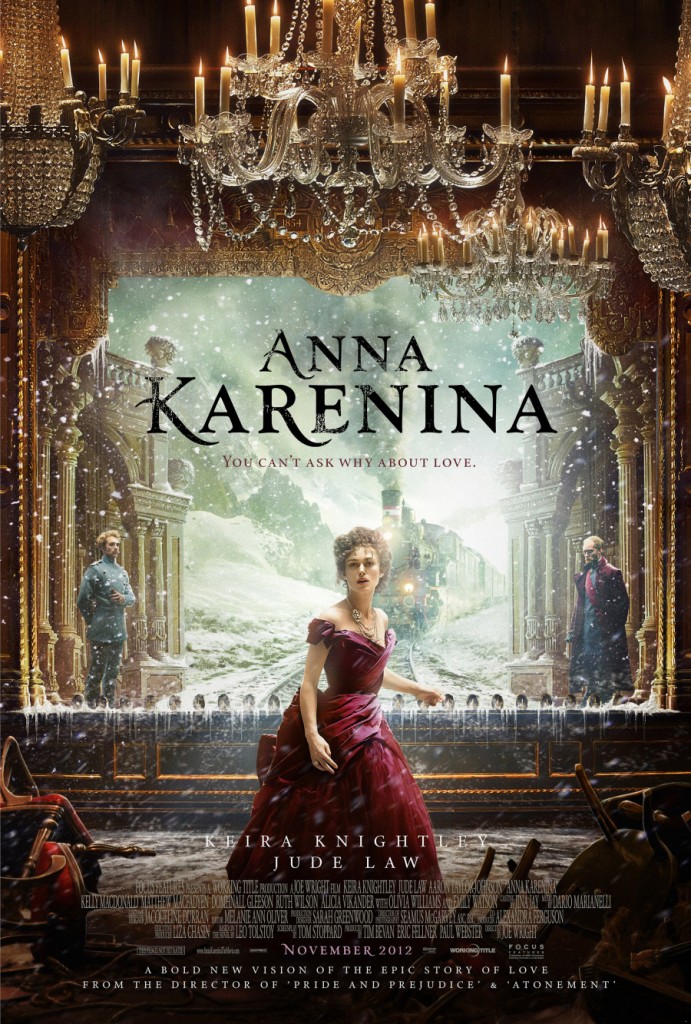 I get why Les Miserables might actually clinch this award for production design, because it's a musical turned to film. But I'm still going to go with the Russian period piece Anna Karenina. I loved the costumes and the music in that film, and it's probably the only two things that I did love (the story was rather depressing, and god, that book was epically long). Oh, and Keira Knightley's high cheekbones. Yes.
Best Foreign Language Film - Austria, Amour (prediction)
I did not like Amour. I can see why it's moving, but that doesn't mean that I was meant to like it. That said, it's impressive that it's the only foreign language feature that's also been nominated for the Best Picture category. So I wouldn't be surprised if it won for Foreign Language Film.
Best Visual Effects, Makeup and Hairstyling - The Hobbit: An Unexpected Journey (preference and prediction)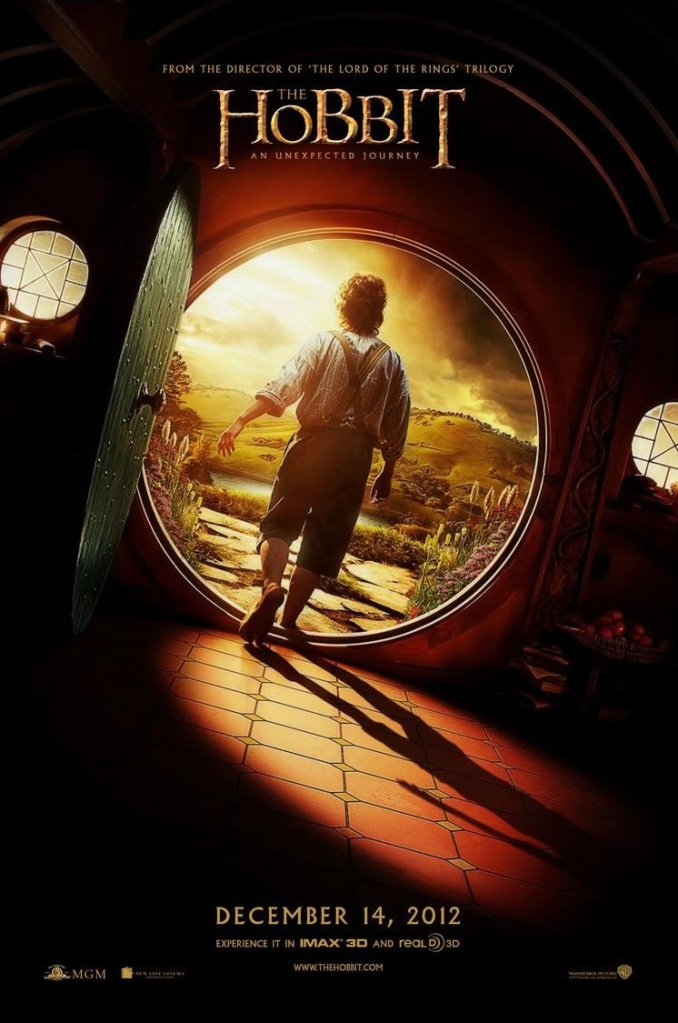 Yeah, that's right. The Hobbit has a lot of the good visuals going for it. The whole opening with the dwarves was just breathtakingly beautiful. And for the rest of the movie, it was just jaw-dropping scene after jaw-dropping scene. Oh, and, whoever did the makeup for Thorin Oakenshield, very good job. Though I suppose the fact that the actor smolders also helped. Yep.
Best Adapted Screenplay - Chris Terrio, Argo (preference), David Magee, Life of Pi (prediction)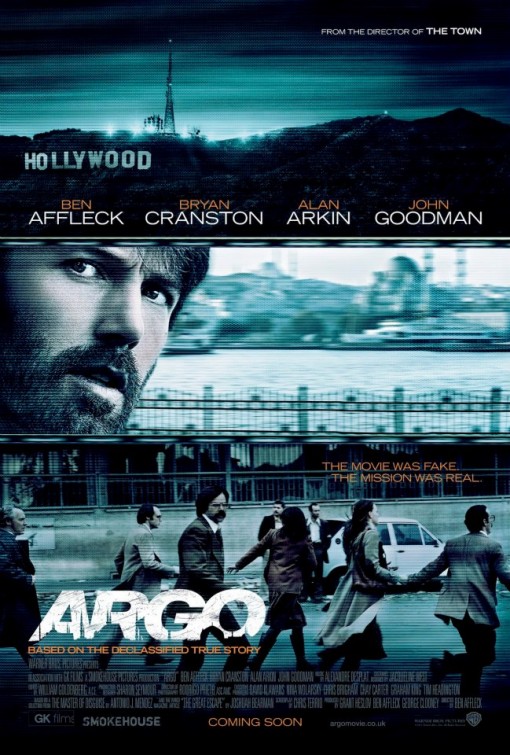 I would kind of like Argo to win something. It's a dark horse film, for sure, and the adaptation was very well done, albeit dramatized. But that's the whole point of cinema, no? To make things all dramatic. That said, Life of Pi might get this for an adaptation of a story that, well, seemed almost impossible to bring to life on screen.
Best Original Screenplay - Quentin Tarantino, Django Unchained (preference and prediction)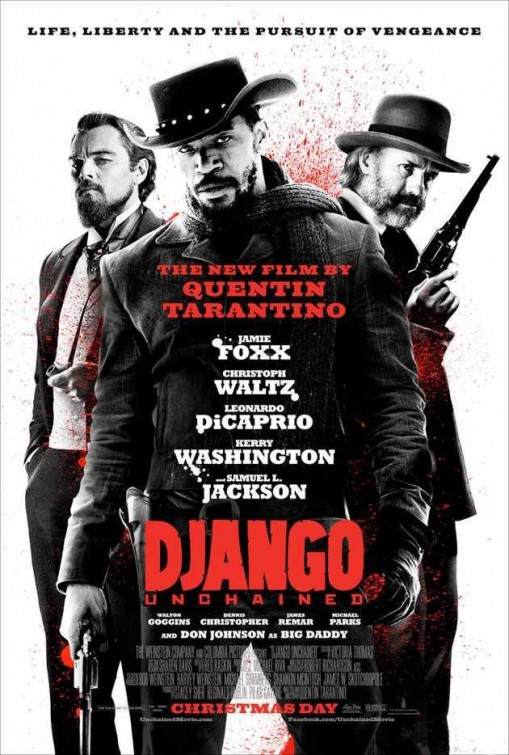 Come on, Tarantino! I must have watched this movie at least three times, and I'm still not sick of it. No, really. I will watch it again. And again. I loved the dialogue, the eclectic music selection, and, well, the setting, really. Some of the characters were so well done. I mean, come on, Stephen (Samuel L. Jackson) and Calvin Candie (Leonardo Di Caprio) played awesomely despicable characters. And Dr. King Schultz (Christoph Waltz)? Phenomenal. This movie needs to get this. No, seriously. I might cry if it doesn't.
Whew, a lot of stuff there. But I'm at least ready for the Academy Awards! Now, how about your nominations?
**Note: not all of the categories are listed, since either I have no opinion on the matter or don't know enough of the films to be able to choose.