Nikita
February 2013
Prof. Cassandra Lobiesk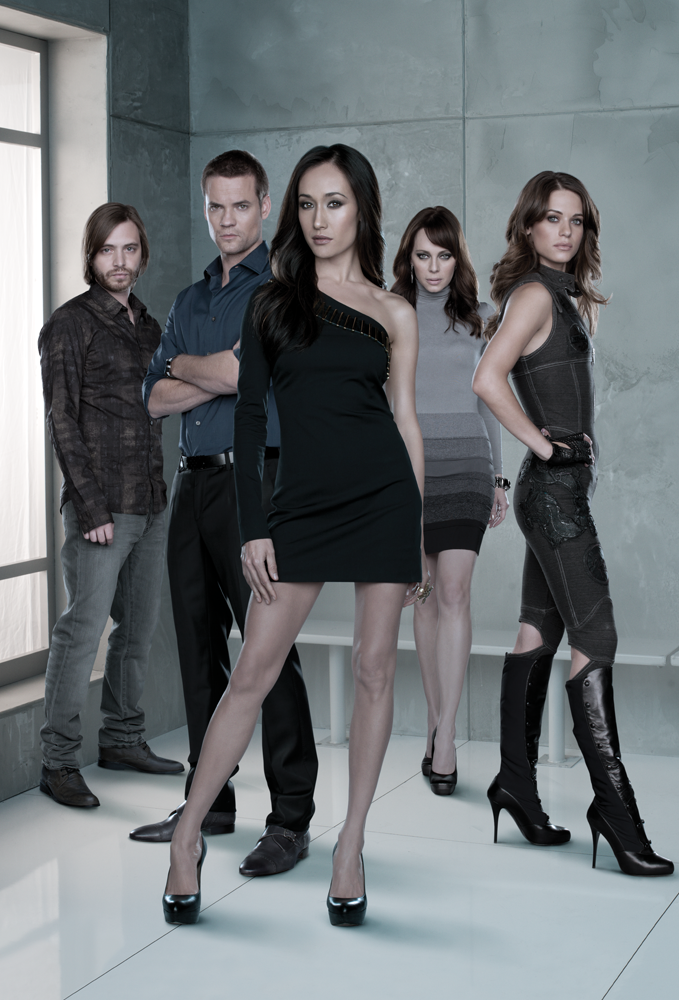 Alright, so I actually had this show on my to-watch list since it was first aired in 2010. While I am certainly no aficionado of the original French Nikita (1990), I was still rather interested in watching the CW series for, well, a number of reasons.
I mean, come on, the word "femme fatale" should have been the clincher here. But if anything, the fact that Nikita was being played by the ever-beautiful action star Maggie Q made it even more enticing. And when I heard Shane West was casted as the leading man? Come on, it was too hard to pass up!
CW's Nikita is a series following Nikita (Maggie Q), a former agent of Division, a secret government organization that recruits promising "criminals" into the life of espionage and assassination. After her civilian fiancé is killed by one of the "cleaner agents" in Division, Nikita goes into hiding for three years, re-emerging with a plan to take Division down. For this, she recruits Alex (Lyndsy Fonseca), a young woman who, at the beginning of the show, infiltrates Division as a new recruit. Through a hacked computer system, Alex and Nikita are able to communicate and prevent many Division assassinations from taking place.
I've got to say, I was wary of the show, first and foremost, because CW gets typically soapy for me. The bias probably comes from the fact that the network refused to end Gossip Girl on a high (you know, before people graduated for college), and I wasn't exactly gung-ho about One Tree Hill. That said, I do give them props for casting gorgeous characters across the board. Yes, that's shallow of me, but in this particular TV series, it kind of makes sense, if you follow the "trap more flies with honey" philosophy anyway.
Now, for someone who has never actually seen any of the previous Nikita incarnations (neither the original two movies nor the Canadian TV series), I didn't come in with any expectations. To be honest, that was probably why I really liked the show in the first place, because I had nothing to compare it to. And perhaps this is why a number of people stopped watching it after so many episodes later.
That said, I was hooked on the first episode. I wanted more of badass Nikita by Episode 2 ("2.0"). I was greatly frightened of the beautiful Amanda (Melinda Clarke) by Episode 3 ("Kill Jill"). I fell in love with Michael (Shane West) by Episode 4 ("Rough Trade"). I was entranced by Alex's story in Episode 15 ("Alexandra"). And I became fully, obsessively immersed by the romance in episode 17 ("Covenants"). Things have spiraled up and down and sideways on the first season alone, so I can only imagine what's going to happen by season two.
I will say this, though, the story of Nikita pays a lot of homage to the stories before. For one, the CW writers remain true to Nikita's origins: a reformed junkie who escapes imprisonment through a fake death created by the very organization that trains her to be a femme fatale. They draw this very parallel through Alex, who undergoes the same kind of experience that Nikita had. Funnily enough, in either the French or Canadian versions, there is an Amanda (Amande), there is the handsome, talented Michael, and there is the Centre (or Division for CW).
A strong, female protagonist, an equally strong yet troubled female sidekick, a few sizzling romantic interests, and the promise of fighting, spying, and assassinating. What's not to love?